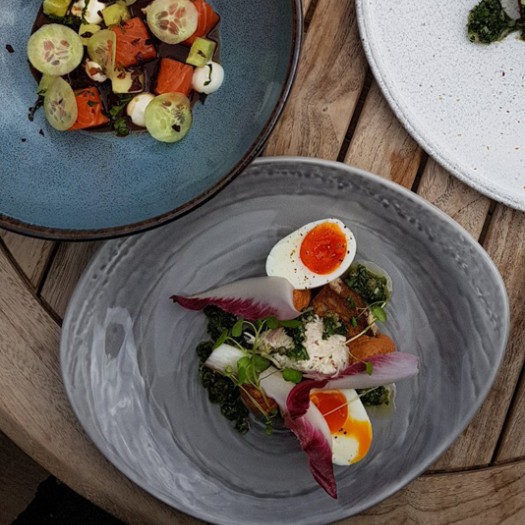 Steelite have really come up trumps again with Scape, as with continuing trends in food changing all the time Steelite have matched chefs expectations and produced a range that will lead the way and be seen in the worlds best kitchens. Scape is so versatile for the chef it can be showcased from high end establishments.
Simon Hulstone Chef at The Elephant Restaurant, Torquay, UK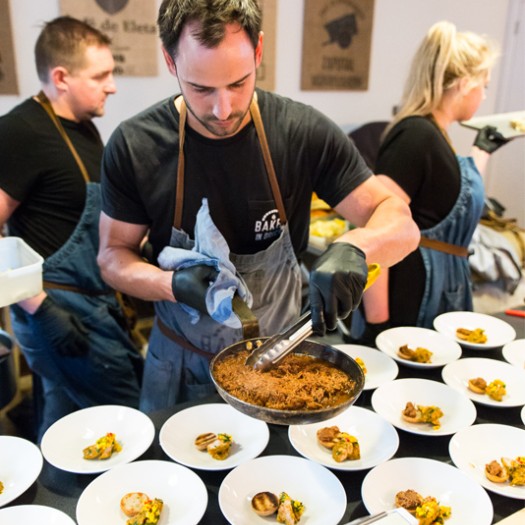 Steelite's Contour collection is perfect for my rustic, street food style of food. The stylish design complements my dishes well, and the quality is exceptional.
Lee Desanges Baked In Brick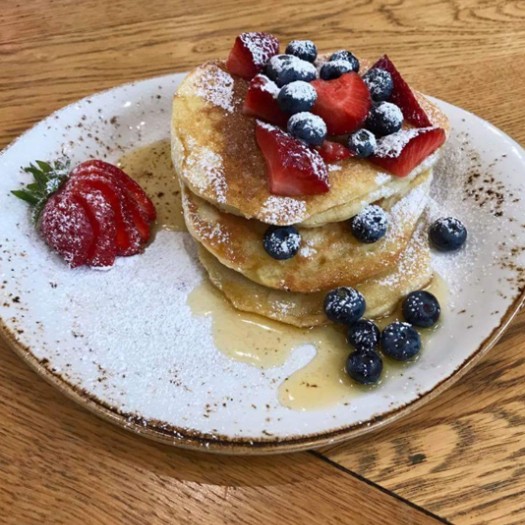 We use the Steelite Craft range for breakfast, lunch and desserts, however the range functions equally well on our fine dining evenings where the beautiful colours and glazed finish help to enhance the overall look of our dishes.
Melanie Owen Owner, Sprotbrough Tea Rooms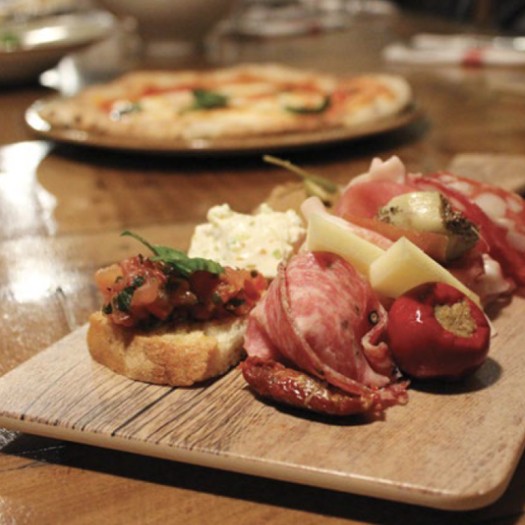 We choose Steelite because we were looking for something strong and durable, but also with an elegant and original design. After 2 years, we are absolutely sure that this has been the best choice we could make, thank you.
Alessandro Fabbri Executive Chef, Cucina Torcicoda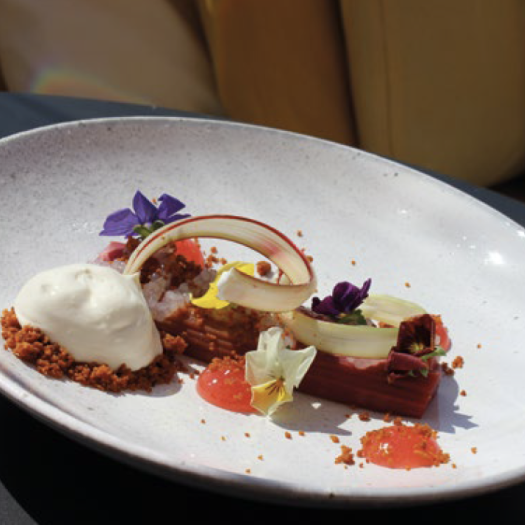 Working with plates from Steelite gives me the opportunity to choose what I think the dish deserves to be presented. Even a plate can be the first idea of a new dish that you can continue with.
Gustaf Sandfridsson Head Chef, Brasseriet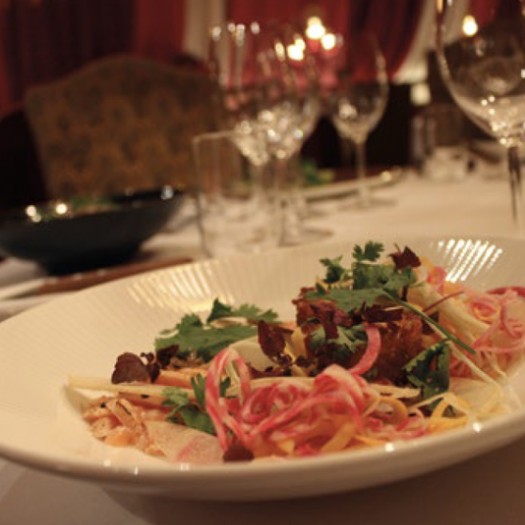 I just love the modern style of Steelite plates! Makes it so easy for me to create beautiful plates.
Jonas Andresson Chef, Le Rouge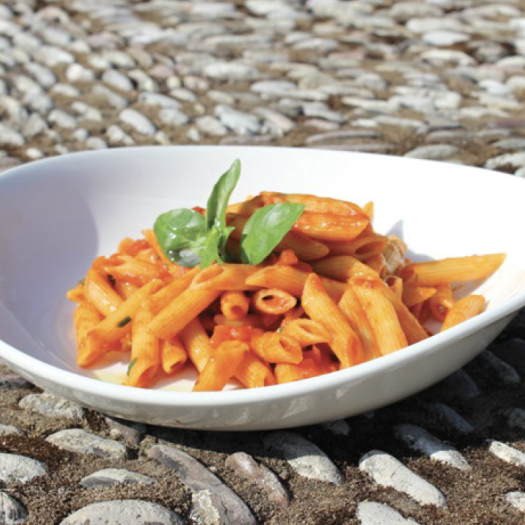 There are moments in life when you meet someone for the first time and you feel you already know them. When I saw Steelite for the first time I was speechless, I knew I had found what I was looking for. I will continue to use Steelite for the rest of my professional life.
Iacopo Vannini Chef Patron, Villa Garzoni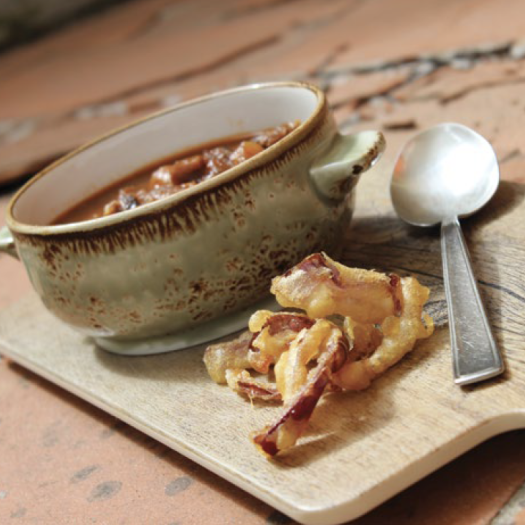 I started to use Steelite products almost for fun and now it has become difficult to work without. I like colours and shapes but what I love the most about Steelite products is how it feels when you touch them. When I hold in my hand a Steelite plate, I get inspired!
Gabriele Giuliani Chef Patron, Il Fornello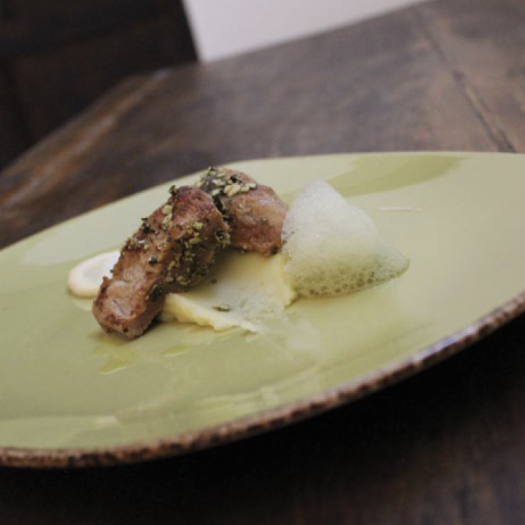 Dining is an experience made of endless details. Steelite craftsmanship helps you in setting one right.
Igles Corelli Executive Chef, Villa Rospigliosi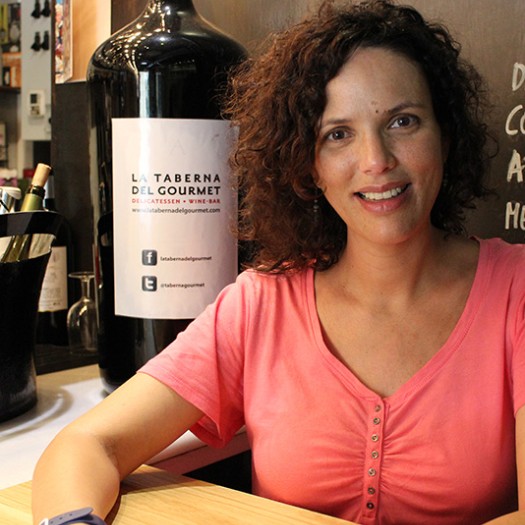 Steelite is synonymous with bringing elegance to our tables. Excellent durability and service from the factory, also a lifetime edge chip warranty gives us peace of mind.
Geni Perramón San Román Chef at La Taberna Del Gourmet, Alicante, Spain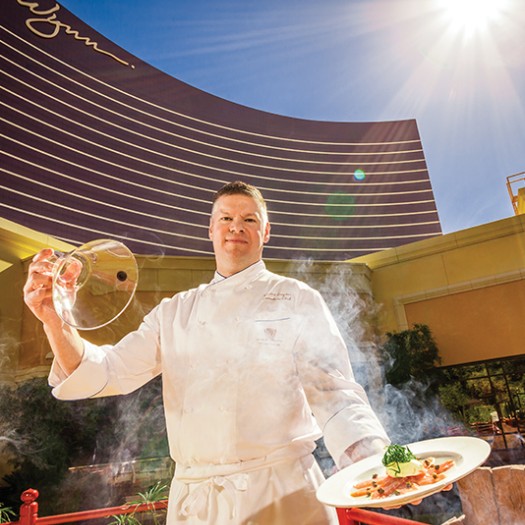 I have used Steelite for years, simply because of the elegance and versatility it provides. The price, durability, along with new product lines gives us the ability to maintain the highest quality for our property.
David Snyder Executive Chef of Wynn Encore, Las Vegas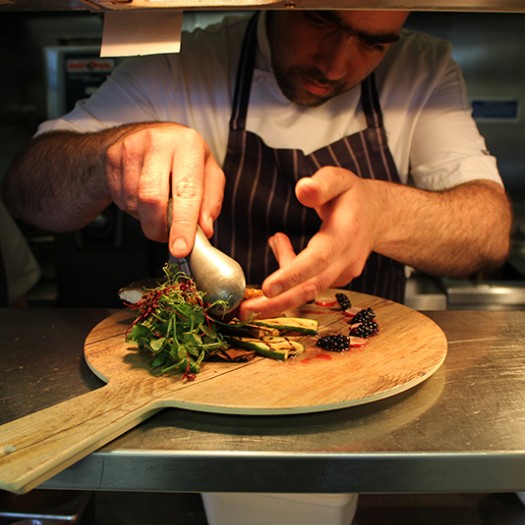 The access to be creative with dishes and the flexibility of the Steelite ranges and items we use allows us to present our menu perfectly. The most important thing for us is the food, so making sure we serve it on tableware that shows off the food is key.
The Orange Tree Andrew Keeling, Head Chef
We wanted to create a premium feel for the restaurant and needed to be certain the plates would be durable enough for such a busy, fast-paced environment, so Steelite was the natural choice. And our customers love them.
Alton Towers Dan Wilbraham, Head of Food and Beverage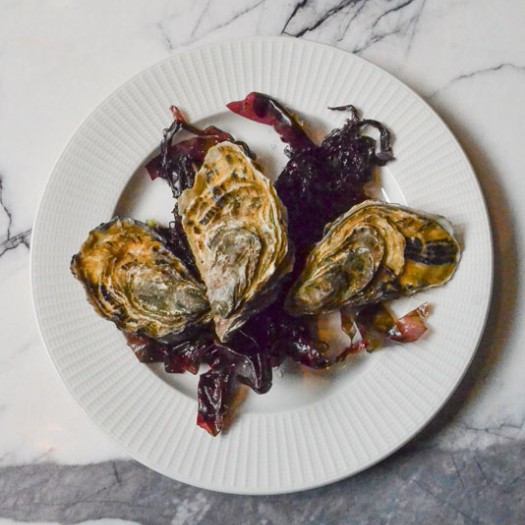 The perfect canvas for our dishes, every time. The quality of the Willow range reflects our menu and restaurant perfectly and allows us to show off our food to look the best it can be.
Irena Gordon Trawler Trash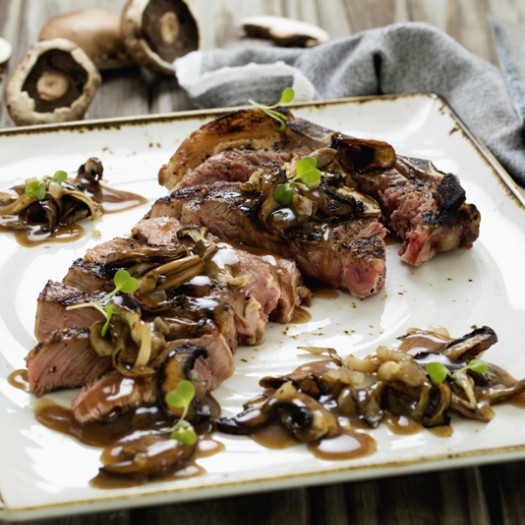 When it comes to crockery Steelite stands above the rest. The contemporary, stylish and sophisticated designs act as a perfect canvas for our food. Steelite is the brand we trust, and they bring our business great results.
Jodi-Ann Pearton The Food Design Agency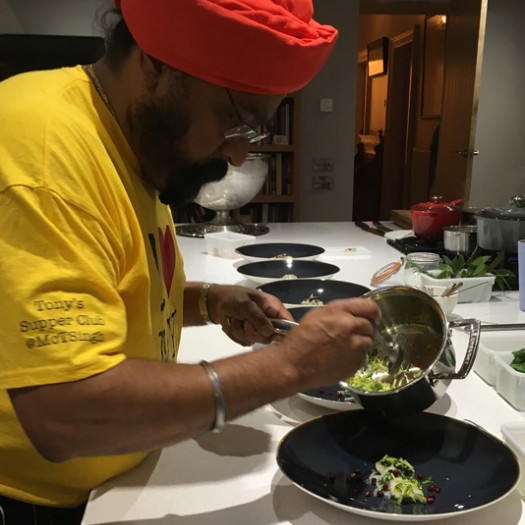 My latest adventure 'Singh for your supper' is now up and running and my kitchen is kitted out with stunning tableware from Steelite. The stylish shapes, designs and different materials are perfect for presenting my ever changing Supper Club menu. The quality is outstanding too, just what I need to create an experience.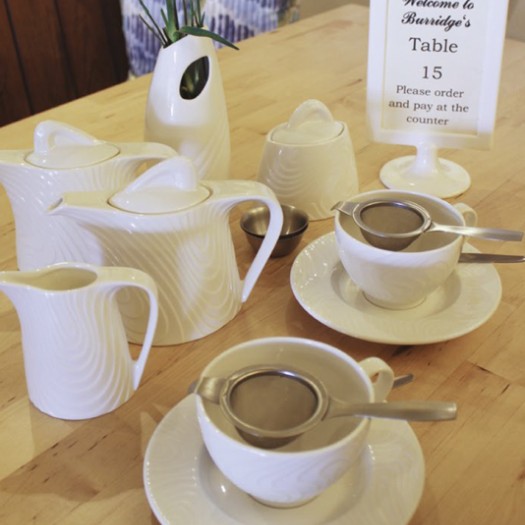 Optik looks exclusive without being too posh or pretentious. It's a fantastic design that's presentable and clean so it doesn't distract but enhances the food on the plate.
Burridge's Burridge's, Torquay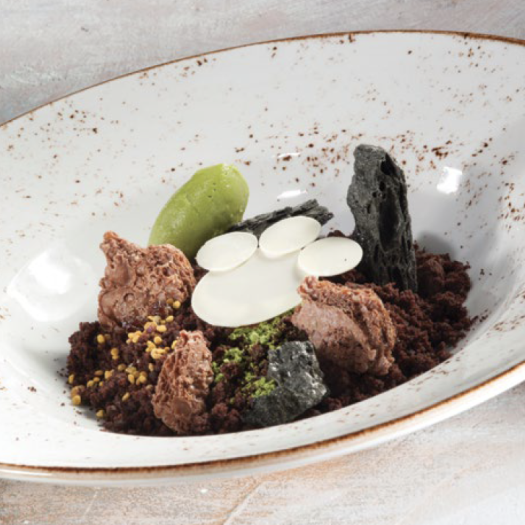 The great shapes of Steelite plates give chef's inspiration. With a wide range of products to choose from, we find lots of inspiration to enhance our creations.
Marco Sacco Executive Chef Patron, Piccolo Lago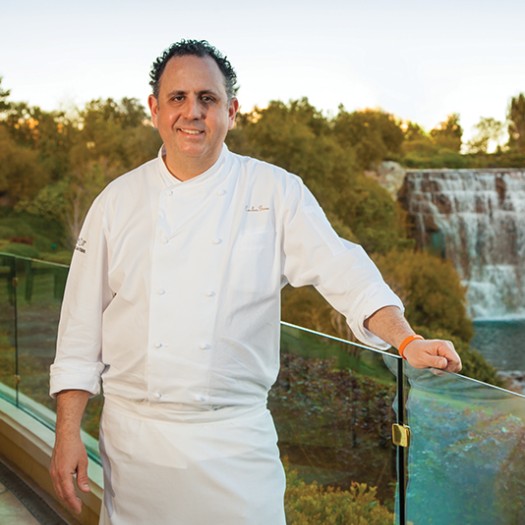 Our experience with Steelite's Rene Ozorio Aura line has been outstanding. From the design, the selection and durability, we couldn't be more pleased. I would highly recommend it to my colleagues.
Carlos Guia Chef at Wynn Country Club, Las Vegas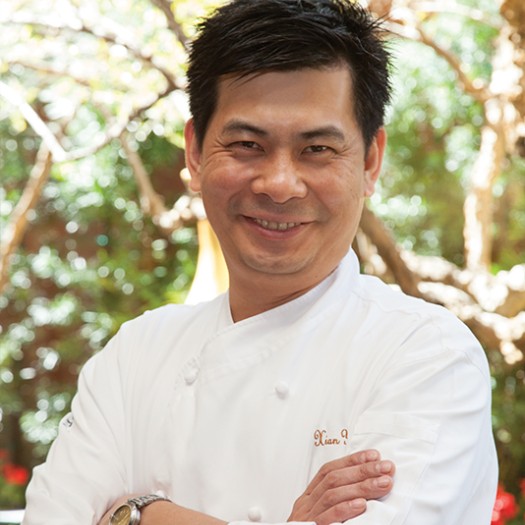 I have found that the clean lines and fantastic durability of Steelite has been an advantage to the great success of Wing Lei.
Ming Yu Chef at Wing Lei, Las Vegas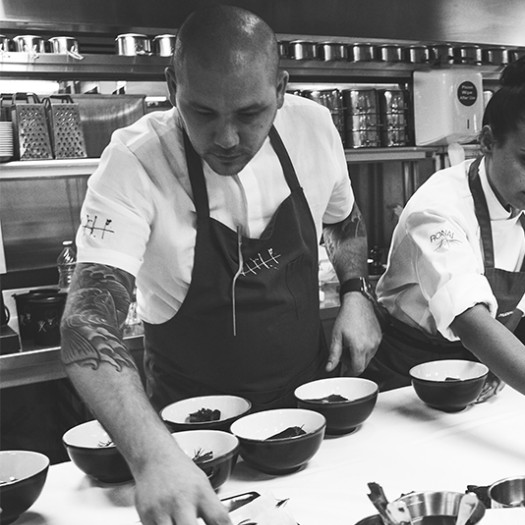 Masterpieces was a magnificent opportunity to share my own interpretations of unique and traditional dishes with a great audience. Thank you Steelite International.
Ryan Clift Chef and Owner, Tippling Club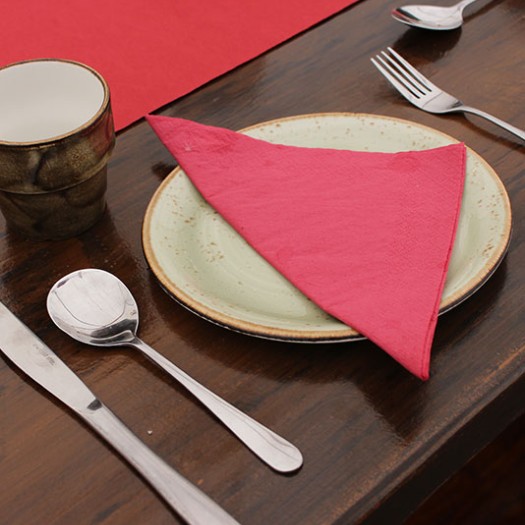 We've recently launched medieval glamping at Warwick Castle and use Craft for our tea/coffee, breakfast and dinner service. The range is very authentic and ties in extremely well with what we wanted to deliver.
Rob Draper Head Chef, Warwick Castle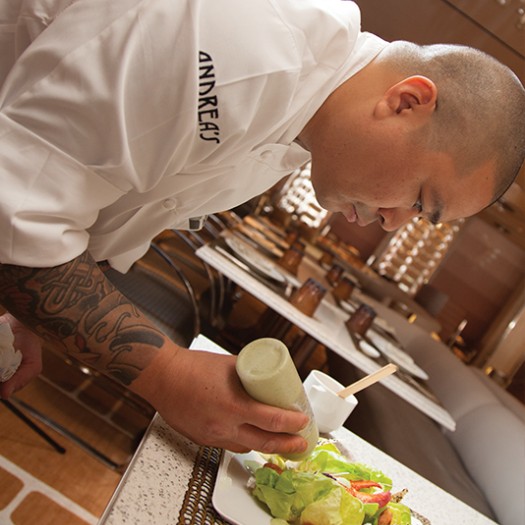 I love Steelite for the quality and design of their products. They offer shapes and sizes that compliment my food and provide a perfect canvas for creativity.
Joseph Elevado Chef at Andrea's, Las Vegas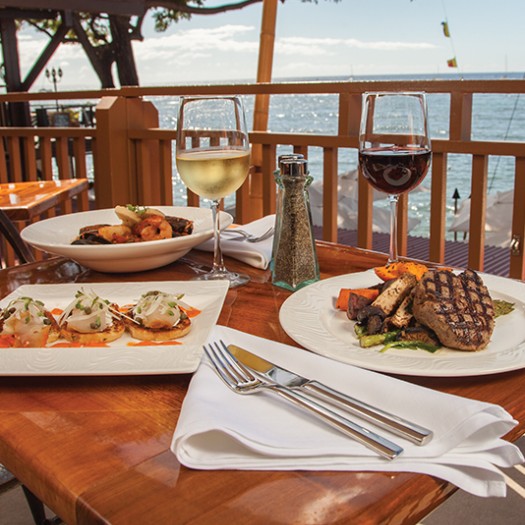 Steelite has helped us enhance our plate presentations. Their collection of designs has allowed us to bring a unique style to each one of our concepts while meeting the rigorous demands of our high volume operations. We have been extremely pleased with the performance of Steelite products.
Scott McGill, CEC Executive Chef of Professional Eater, TS Restaurants of Hawaii & California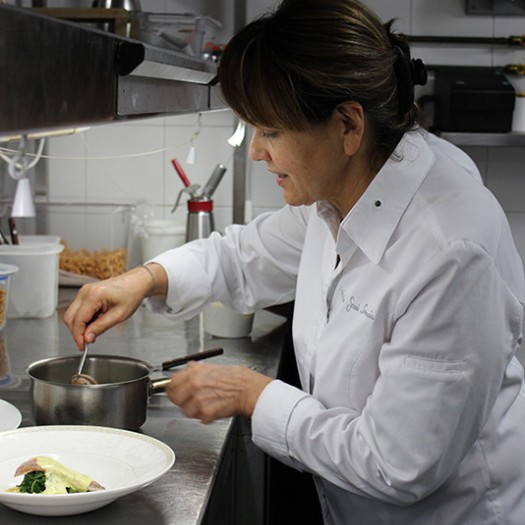 Steelite's versatility fits the most sophisticated state of the art kitchen dishes.
Maria Jose San Roman Chef at Monstarell Restaurant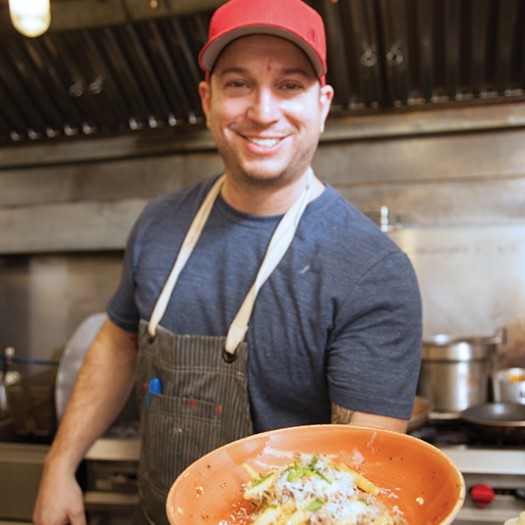 I transformed my artistic background and education into a love and passion for food. Food is as much art as anything else and plating our food on Steelite designs give me the perfect canvas for our dishes and creations.
Rick DeShantz Executive Chef/Owner of Butcher & the Rye, Pittsburgh, PA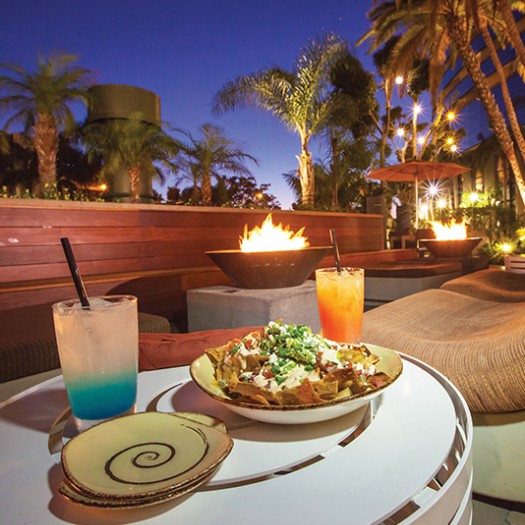 With the help of the Steelite team we were able to select the styles we needed to make our food come alive. I can't say enough about Steelite's personal attention to our projects. They truly went above and beyond and represent a terrific product.
Aron Schwartz Executive Chef of Marina Kitchen and Tequila Bar & Grille, San Diego, CA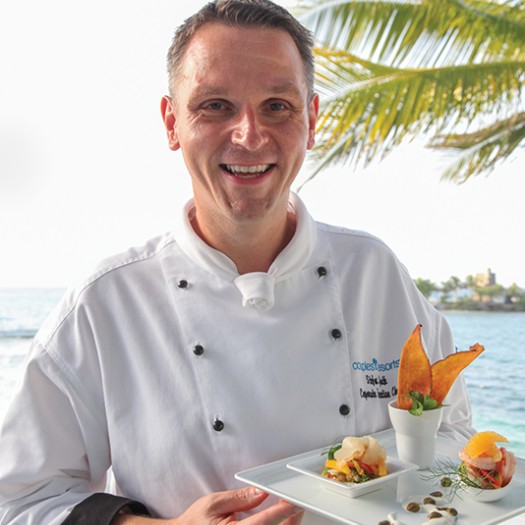 I love Steelite's new cutting edge designs - they make my food jump off the plate! On top of that, the durability is second to none - Even in our high volume environment in Jamaica. Steelite's dynamic and professional team is such a please to work with!
Stefan Spath Executive Chef of Couples Resorts, Jamaica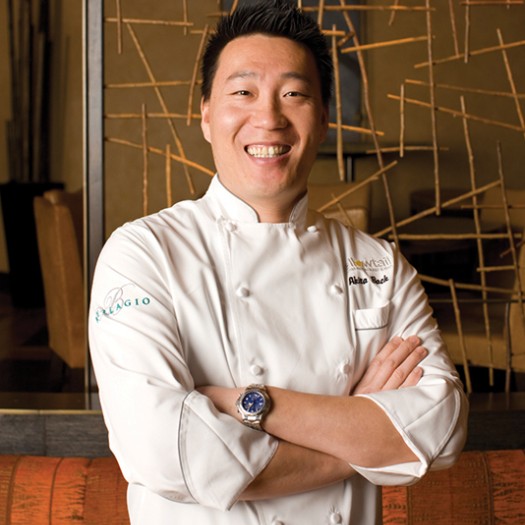 Steelite combines style, elegance, and functionality with a unique and contemporary design all of its own. I can always count on Steelite to make my food look as good as I do!
Akira Back Executive Chef of Yellowtail, Las Vegas, NV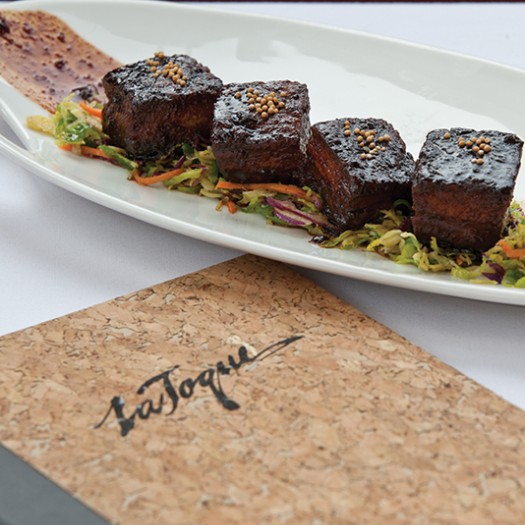 When we moved to the new restaurant in Napa we had an opportunity to buy all new china, and there were a number of Steelite pieces we just had to have. The combination of look and feel and price is pretty hard to beat. Steelite is our go-to china.
Ken Frank Chef/Proprietor of La Toque, Napa, CA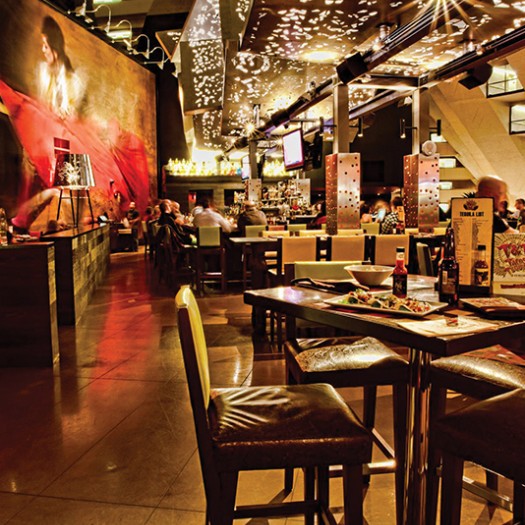 I've been working with Steelite for a long time in different venues - in ten different locations. They listen, they have no ego, they are flexible and constantly challenging themselves to create new products.
Craig Gilbert Partner of Tacos & Tequila, Las Vegas, NV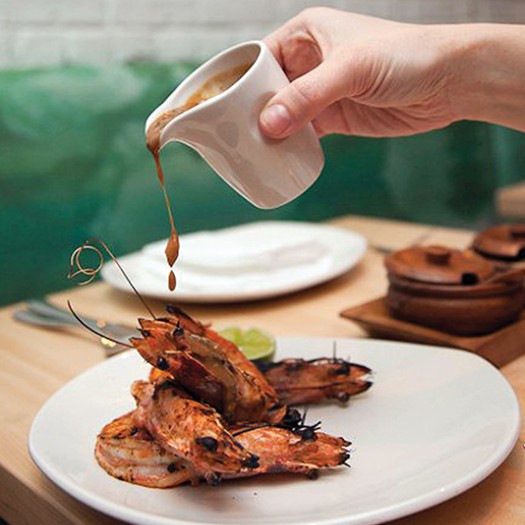 I needed plateware that would be appropriate for curries, rice, etc. Steelite was key. With a previous brand, I found myself continually replacing the plateware, as it often broke. I did not replace a single Steelite plate the first 6 months of opening. Steelite offers the best of both worlds - beauty & durability.
Harold Dieterle Chef at Kin Shop, New York, NY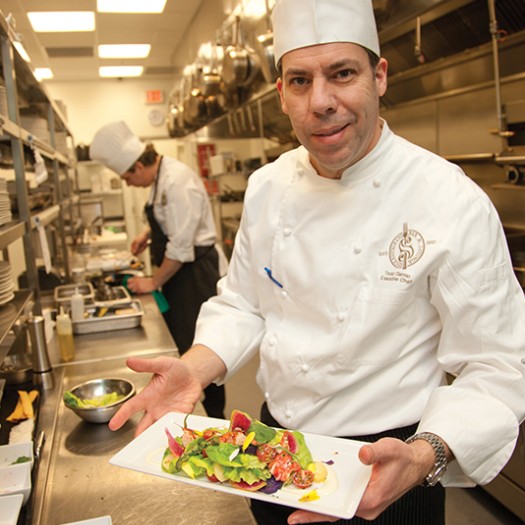 The many choices that Steelite has to offer allows me to be very creative and takes some of the work out of the presentation of the food. The restaurant requires our dishes to be durable and Steelite provides a sense of trust, as well as a combination of great style & design at a reasonable price.
Todd Clarmo Executive Chef of Stock, Toronto, Ontario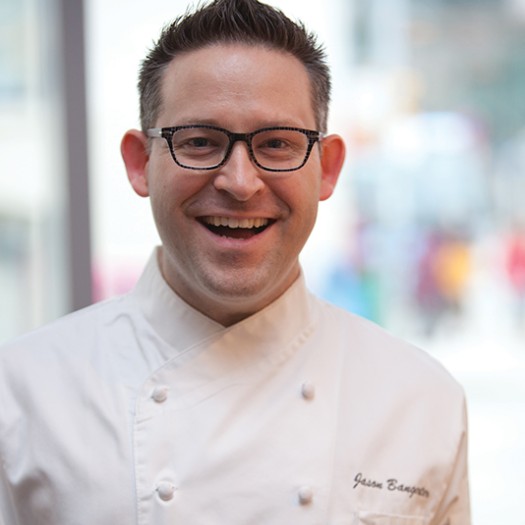 Steelite Simplicity plateware and cookware have been a huge success at O&B Canteen. For our fast paced and casual dining restaurant, the durability, variety, interesting shapes & sizes have been a perfect fit. The pleasant service I have received from Steelite is noteworthy as well.
Jason Bangerter Executive Chef of O&B Canteen, Toronto, Ontario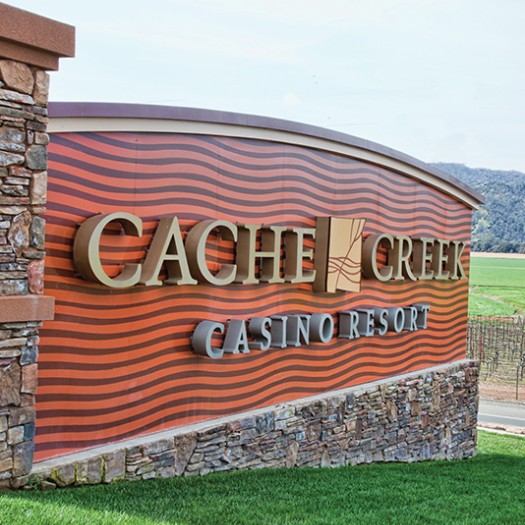 I knew that Steelite was the product that I wanted based on the high volume we do in the buffet, the durability of the plate along with the great customer service. One of the best products I've used in the last twenty years of my experience in food and beverage.
Joseph Maloney VP of Food and Beverage Cache Creek, Brooks, CA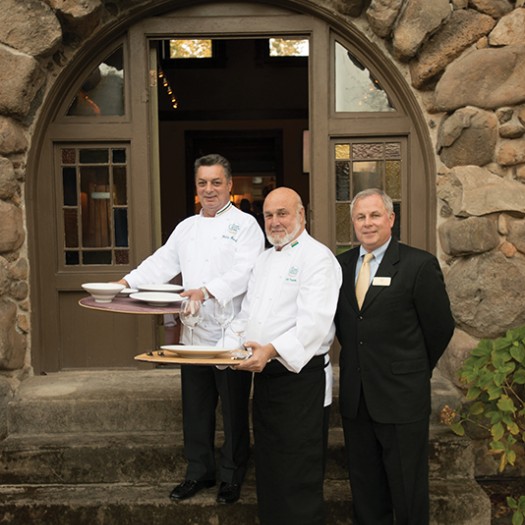 With its unique thermal shock resistance, edge chip technologies, and elegant design, the Steelite collection represents the gold-standard in table presentation. The CIA is proud to continue its longstanding partnership with Steelite, a company which represents the college's core values of excellence & innovation.
Dr. Victor A.L. Gielisse CMC, CHE, Vice President, The Culinary Institute of America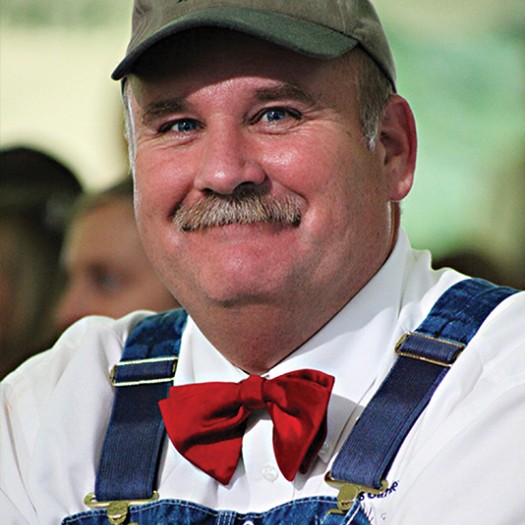 Steelite's purposeful and beautiful range of products perfectly complements the diversity of chefs & events we host. From family-style meals to elegant plated dinners, there's always a design that's just right. Visiting chefs trust the Steelite brand, because it enhances the overall quality of the experience.
Farmer Lee Jones Co-Owner of The Chef's Garden & The Culinary Vegetable Institute